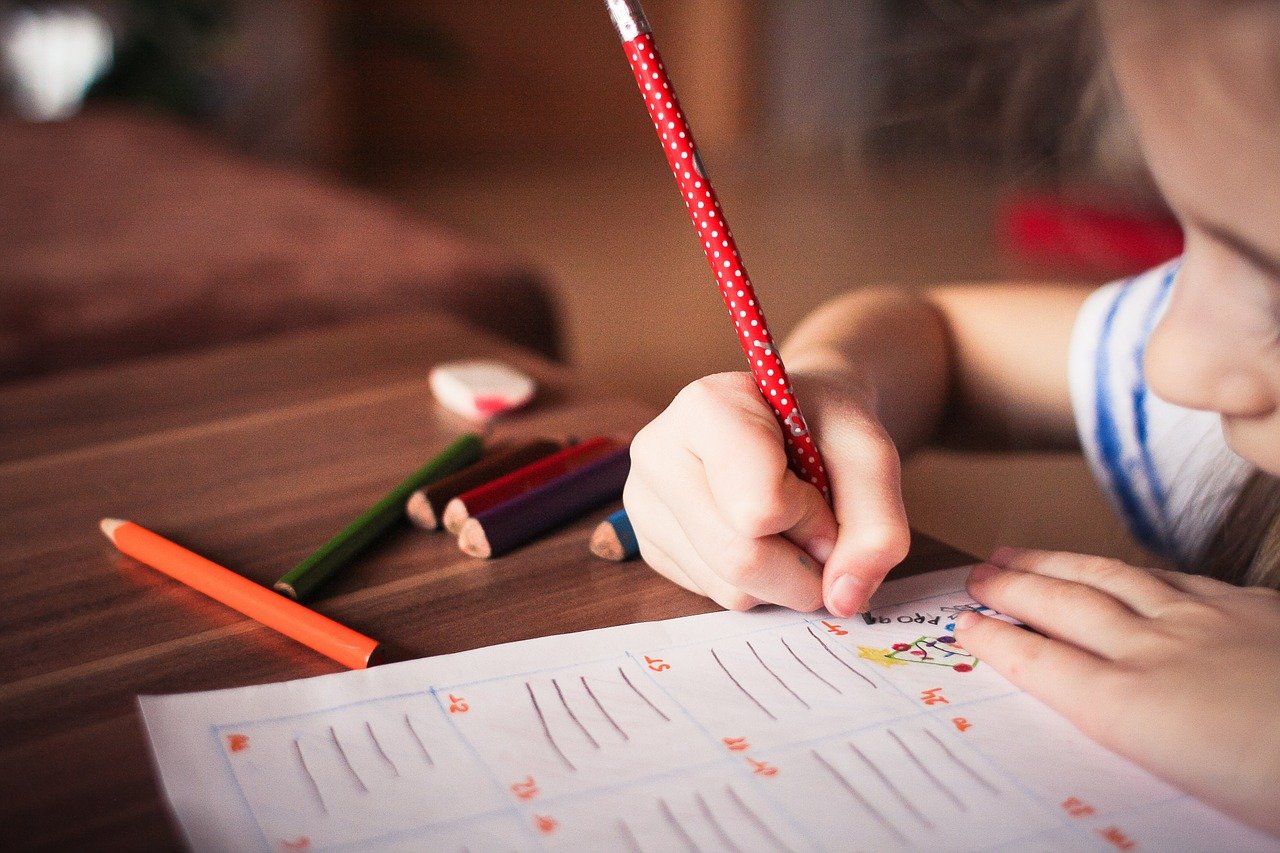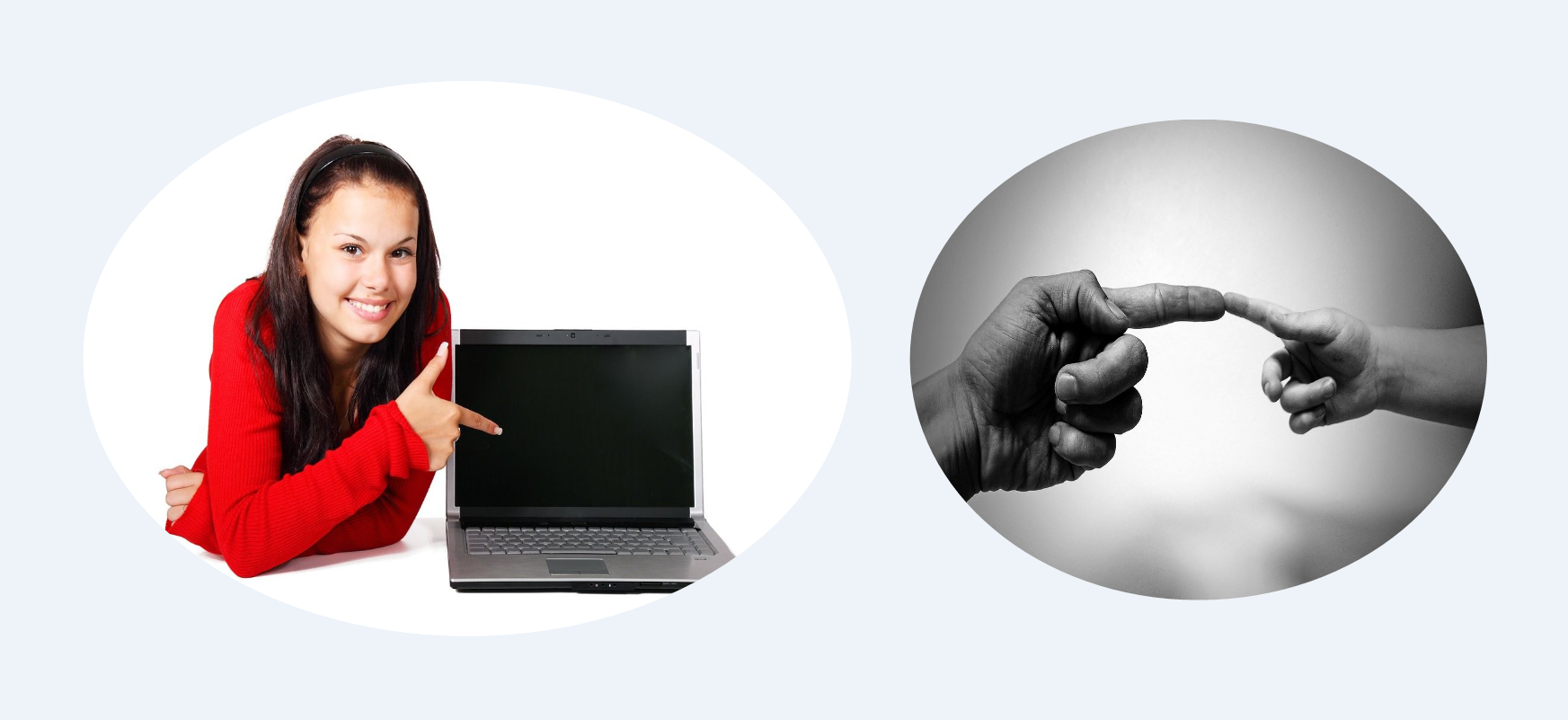 The choice of our approach
Target group
The activities proposed in this project are designed to serve as guidance and support to parents and grandparents who, concerned about the dangers of the use of information and communication technologies, want to teach their children to deal with them in a safe and thoughtful way.
The adults (parents and grandparents) will be responsible for directing the activities and experiences and so are a key focus of the program. The children and grandchildren must benefit from the activities and experiences. 
We can therefore define two target groups, each with different characteristics:
Primary target group: Parents and grandparents

Secondary target group: Children and grandchildren 6 - 15 years old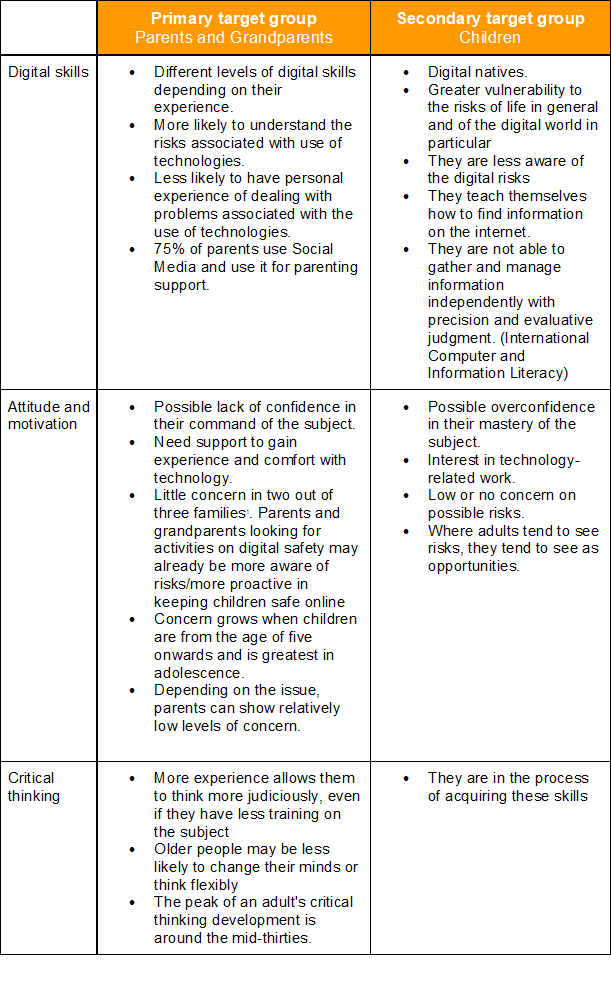 Parenting education
Parents and grandparents play a vital role in the development of children, but they are not always equipped to deal with the challenges that their children face in the digital era. Support needs to be available to parents and grandparents to help increase awareness and understanding of the risks.
Parents and grandparents may not always be as skilled in digital literacy as their children, but they are much more experienced when it comes to everyday life problems, risks, and dangers, and are more judicious when dealing with a new problem.
Very often they can feel lost and disoriented when dealing with a digital problem, lacking confidence in their abilities to find a solution or guide their children.
The main purpose of educating parents and grandparents on digital issues should be increasing their empowerment and giving them some skills and tools that are easy to apply.
Playful methodologies
A play based methodology results in a relaxed and pleasant atmosphere, where time passes quickly and the ego is diluted. Well-being is fundamental to all learning, and play is one of the best ways to facilitate it.
Any mistakes made are easier to accept in a game format as they are an inherent part of any game. It is can be a particularly helpful way of learning about an unfamiliar subject. In playful activities, participants are more comfortable taking risks, and risk-taking can lead to more learning. Therefore, it can be very helpful for parents and grandparents who feel uncomfortable discussing technology issues with their children and grandchildren, as both are learning from their mistakes and discovering more as they work through the challenges.
Embedding fantasy, role-play, or humor in the exploration of ideas and materials increases engagement in learning[1]. Playful activities allow the learners: To concentrate on an activity in which he or she can use his or her skills to meet clear demand, thereby, forgetting his or her own problems, and his or her own separate identity[2].
Moreover, playful family activities result in a better parent-child relationship and promotes children's emotional skills[3].
For an activity to be playful it must:
Be informal. Take place in a familiar and relaxed atmosphere
Be motivating in itself, fun, interesting or engaging
Challenge or difficulty must be appropriate for the level of the participants
Individual, collaborative or competitive
Have a simple reward, i.e. when a task is completed correctly, the game should make it evident
[1] WAINWRIGHT, N., GOODWAY, J., WHITEHEAD, M., WILLIAMS, A. & KIRK, D. (2019) Playful pedagogy for deeper learning: exploring the implementation of the play-based foundation phase in Wales. Early Child Development and Care. Volume 190, Issue 1, 2. Pages 43-53
[2] CSIKSZENTMIHALYI, M. (1975) Play and intrisic rewards. Journal of Humanistic Psychology Volume 15, Issue 3, Pages 41-63 https://doi.org/10.1177/002216787501500306
[3] SHORER, M., SWISSA, O., LEVAVI, P., & SWISSA, A. (2019) Parental playfulness and children's emotional regulation: the mediating role of parents' emotional regulation and the parent–child relationship. Early Child Development and Care, DOI: 10.1080/03004430.2019.1612385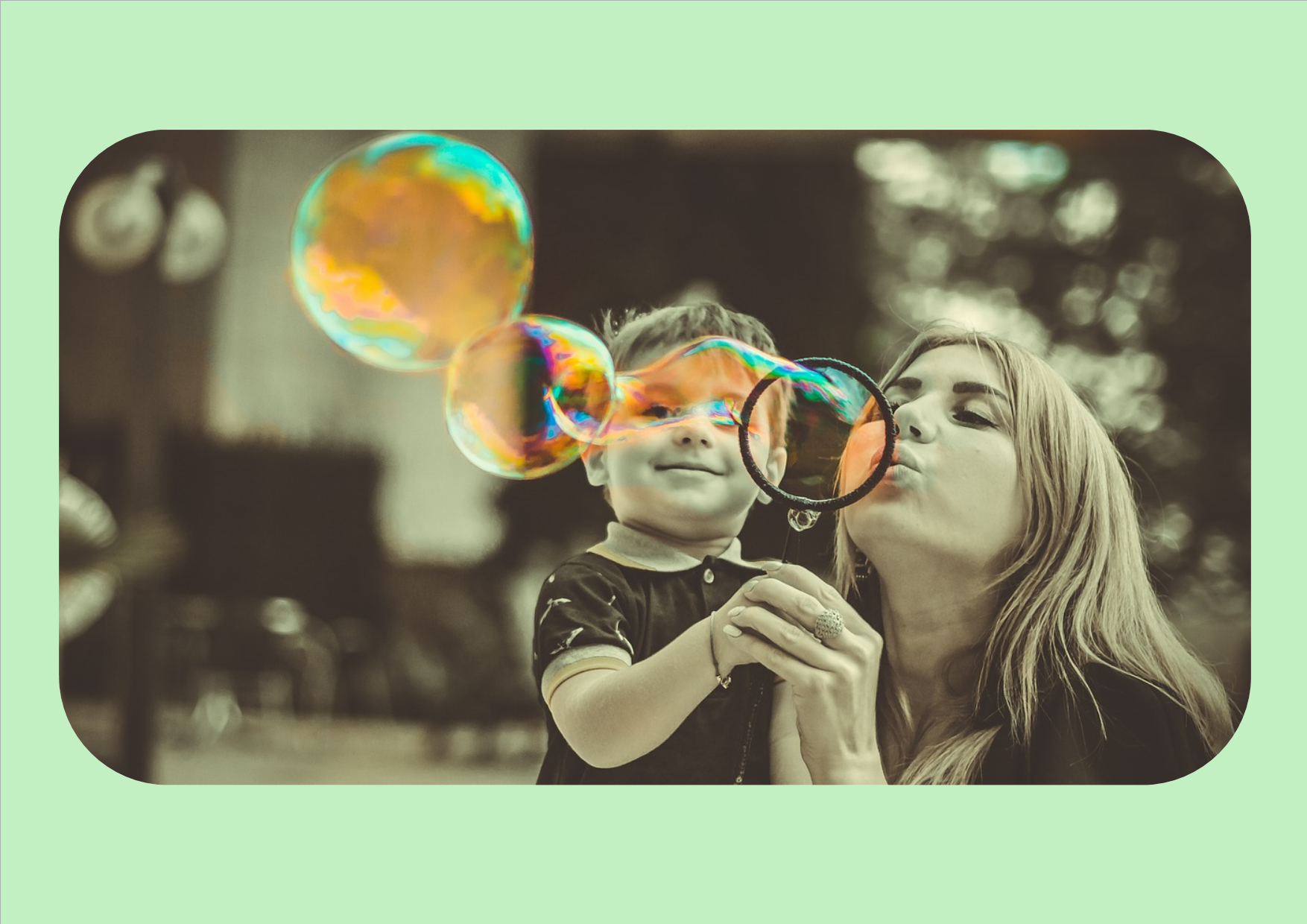 The competences we aim to develop in the children are: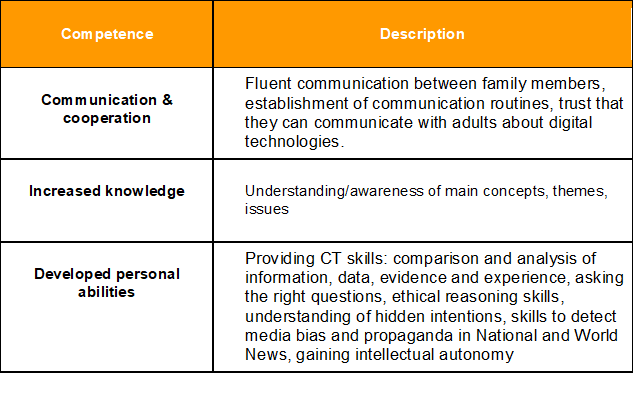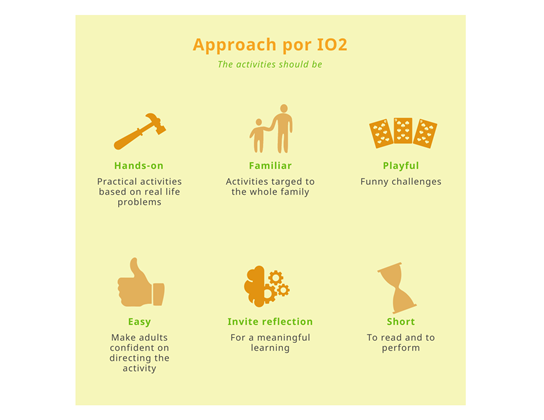 Target group:
Parents, grandparents AND, secondarily, their children
Challenges/ Characteristics of our target group
Possible solutions / Our approach
We find very often that adults as well as children, need some help to improve their critical thinking skills
Activities should be interesting for adults too, helping them to learn while they teach
Family activities in which both adults and children get involved
Some adults struggle to understand the subject
Make them feel confident with easy activities.
Activities in which it is assumed that they don't know the answers
Some adults don't have time to read
Short activities
Family activities to spend time together
Low self-esteem, self-trust in their capacity to support children on how to use technologies
Adults should be directors of the activity
The language used must be targeted at adults
Playful challenges in which it is assumed that they don't know the answers
Prevent parents from developing doubts, questions or difficulties in the course of the activity
Adults educate, but they are not educators
We should use everyday and non-technical language
Young children have short concentration spans
Activities that involve a variety of tasks
Children's lack of confidence in their parent's technological knowledge
Family activities
Adults should lead the activity
Show children some clear examples of things they should not trust
Meaningful learning
Hands-on activities Real life problems
Evocate prior or personal experience
Reflections at the end of each activity
The best activity is the one that takes place
Short and easy activities Playful challenges
No need for special materials or apps
To improve Media Literacy (ML)
Hands-on activities in which the children must:
- Identify, analyse and evaluate information in different formats and sources
- Question, challenge and evaluate meaning of any information in any form and use it accordingly
To improve Digital Literacy (DL)
Hands-on activities in which the children must:
- Understand the risks on the use of technologies for their privacy, health, and social skills.
Critical Thinking
Hands-on activities in which the children must:
- Rationally consider evidence, context, methods, standards and conceptualisation in deciding what to believe or what to do
Help parents and grandparents to protect their children
Family activities that initiate a communication routine